Welcome to MiyukiBeading!
With this platform we would like to share inspiration, tutorials and useful information about Miyuki Beading.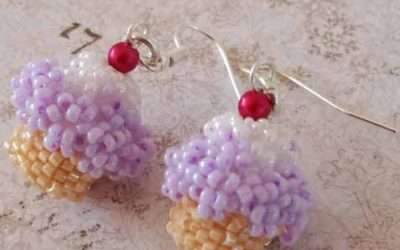 These earrings are made by Zina from Honeybeads. Earrings in the shape of cupcakes, with a 'cherry' on top. Original idea! Interesed in how you can make these? Keep on reading! See below for her tutorial: https://www.youtube.com/watch?v=k2iOsNIZmdk Or do you rather...
© Miyukibeading. All rights reserved.